Build Your Brand Story 1:1 Programme
Make your business irresistible to clients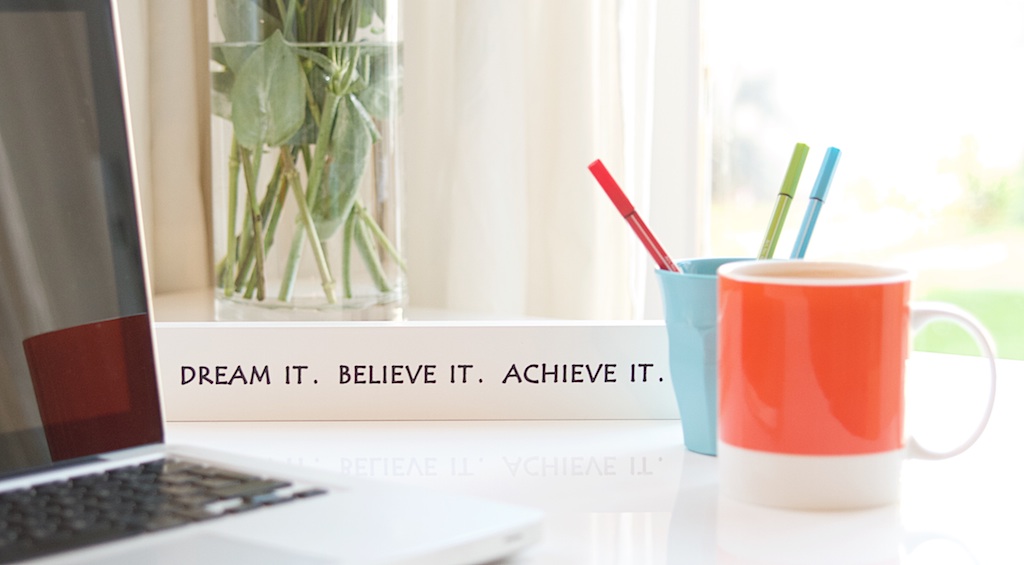 Make your business irresistible to clients – with your personality, passion and purpose.
You want to work with dream clients.

You want to stand out from your competitors.

You want to give your clients a compelling reason to choose you.
You know the phrase "know, like, trust" is key in converting clients but you're not sure how you can achieve this with your brand and copy.
Your head is full of ideas. There are so many different ways you can help people but you're struggling to articulate them and the value you provide. You're not sure what will help potential clients choose you. How can you express your personality and still be professional?
Maybe mapping out what makes your business unique has been on your to-do list for ages. Perhaps you've even made a start but got stuck because you didn't have all the answers.
Whatever your situation, you're fed up with wasting time and missing out on opportunities. You want to get clear on your brand and your messages, so you can confidently speak and write about your business in a way that makes an instant connection with your clients.
What if I told you that you could...
Get absolutely clear on how to attract your dream clients again and again
Create consistent messages that you can use every single time you write, and speak, about your business
Write your website quickly and easily with the help of expert guidance
Develop your own personal plan to connect with potential clients.
I know how difficult it can be to get your own story into words that resonate. Over the last few years, I've met so many business owners who are passionate about what they do but struggle to write about it clearly. I helped many of these people get crystal clear about their story and identify their dream clients.
Now I've created the Build Your Brand Story programme to help you.
Build Your Brand Story is an eight-week one-to-one programme, based on my proven success formula for using your personality, passion and purpose to make you irresistible to your dream clients.
Build Your Brand Story combines my 15 years' experience working in marketing and communications at some at the UK's biggest companies with my personal experience running and promoting my own successful business.
I've learned what works and now I'm ready to share it with you!
Over eight weeks, we'll work together to:
Identify why your business exists and what makes it different
Pinpoint exactly who your dream client is
Uncover the power of your unique personality
Find your writing voice
Write your new website or update your existing site
Create a personalised plan for you to connect with potential clients.
Following my Brand Clarity session with Lucy, I now have a greater ability to articulate what my business is about and why it exists. Putting together a plan based on the areas we covered was a big help.
Lucy is focused on enabling her clients to find the right solutions for them. I felt she was genuinely interested in me, my business and my hopes, dreams and aspirations.
David Bates
Lucy was really good at getting me to think more about what I am trying to achieve. I loved seeing everything coming together and realising how much I have done.
In less than two weeks I had already gained a new client. With some more work I can now see my clients increasing and having the business that I dream of.
Karen Jones
Following my work with Lucy, I was able to create a comprehensive marketing plan, complete with communications plan and key messages, which I used as the core structure for Hidden Value Partners' website.
I would recommend Lucy's services to anyone who is looking for structured, conceptual help with their marketing and communications.
Simon Jones
Here's what we'll cover in the eight weeks we'll work together...
Your Brand Story 1:1 Programme
Week 1 – Strategy session: Reconnect with your passion and purpose and discover your dream client (2 hours via Skype)
Using your brand story to attract your dream clients means getting crystal clear on a few things first. We'll kick off with a two-hour strategy session to accomplish this.
Reconnecting with your passion and purpose
To help people choose you, you need to make it easy for them to see who you are and what you stand for. Being clear and passionate about your purpose helps your ideal clients want to do business with you. We'll explore:
Why you set up your business
What your business stands for
What you want to achieve.
Discovering your dream client
Writing your brand story becomes so much easier once you can actually visualise the person you're writing for. We'll get absolute clarity on who your ideal client is, including:
What problems you solve for them
The tangible benefits they get from working with you
The most important things they want to read about on your website.
---
Week 2 – Unleash the power of your personality (1 hour by Skype)
You have competitors. It's likely they offer similar services and they may even have comparable experience. But they're not you and don't have the same powerful combination of your professional and life experience. And, most importantly, they don't have your personality. You have a unique and fascinating story to tell that will help you stand out from your competitors.
Together we'll explore what makes your story different from anyone else's, including:
Your back story
How you do business
How you help your clients – including testimonials and case studies
---
Week 3 – Find your voice (1 hour by Skype)
Your brand isn't just about your logo. It's about every contact people have with you, including how you write. We'll find your writing 'voice' so that how you write sounds like how you speak. Then, when people meet you for the first time, they'll feel like they already know you. I'll show you how to let your personality and passion show in your writing in a way that's comfortable and easily connects with your best clients.
---
Weeks 4, 5 & 6 – Write your website (3 x 1 hour via Skype)
Over the next three weeks, you'll use the brand story you're creating to write your website copy with my help and guidance. I'll give you templates for your structure and messages, and we'll work on a page or two at a time so you don't get overwhelmed. You'll write a section after each call and I'll give you my feedback on our next Skype session.
We'll typically work in this order:
Week 4: Structure and messaging – deciding which website pages you'll have and what you want to say on each page.
Week 5: About and Services/Work with me pages – getting your first two pages written – exciting!
Week 6: Home, Contact and anything else – writing your final pages.
---
Week 7 and 8 – Share your story: Creating your personalised promotion plan (2 x 1 hour by Skype)
Once you've built your brand story, you'll need to launch it to your world, to get those ideal clients beating a path to your door. Together, we'll create a plan for you to connect with your existing and potential clients, referrers and influencers through:
Face-to-face activities: 1:1 meetings, networking, conferences, speaking opportunities
Online/social media: LinkedIn/Facebook/Twitter/Instagram/Pinterest etc, blogs, video, webinars, periscopes, email newsletters
…whatever social channels make sense for your business…and your personality.
What you'll take away from weeks 7 and 8:
A polished version of your 'elevator pitch' to use at networking events.
A communications plan for the next three months, so you know exactly what you're doing each week to connect with your ideal clients
Metrics and milestones so you'll know when you're on track and when to make tweaks to get the results you want.
Bonus week
Because I want to see you and your brand story succeed, I include a 60-minute bonus session for you to take up within 12 weeks of our last session – to review and celebrate what you've achieved so far and to keep the momentum going.
How it works
You book a slot for an initial 30-minute conversation, we hop on Skype and work out if Your Brand Story is right for you
We schedule a date for our first session and you make your first payment
We kick off with our two-hour strategy session and you're on the way to building your brand story and attracting your dream clients
We'll use a Google Drive folder to share our work, so it's easy to review and collaborate
Between our eight sessions you can email me at anytime with questions or if you get stuck.
Build Your Brand Story 1:1 Programme is for you if…
You want to stand out from the crowd and not be 'just another….'.
You want a brand and a website that oozes with your personality, passion and purpose.
You're ready to take action NOW: to get clear on what makes your business different and to write your website.
Build Your Brand Story 1:1 Programme is not for you if….
You know exactly who your ideal clients are and how they benefit from working with you. You just haven't got round to writing your copy yet – ask me about my Get Your Story Started sessions to help you get writing now.
You want someone to write your website for you – ask me about my 'done-for-you' writing services.
You've got your copy sorted and want someone to design/develop your website for you.
I'm just starting out. Is this for me?
Yes – this is a great time to get crystal clear on your brand and what makes your business unique before you launch into the web design process.
I've already got a website site. Do I need to write it all again from scratch?
No, not necessarily. This programme is all about getting clear on what your business does, how people benefit from working with you and what makes you different, so you can speak and write about it clearly. I'll help you to decide how much you need to update your site to reflect your new-found brand clarity – from a few tweaks through to a complete rewrite.
Ready to build your brand story and attract your ideal clients?
The eight-week Build Your Brand Story programme is £1,500 + VAT  (or you can choose to make two payments of £800 + VAT).
I have just two places available to start this month, so don't miss out! 
Book your free 30-minute consultation now