Get Your Story Started sessions
Get unstuck and start writing great content now!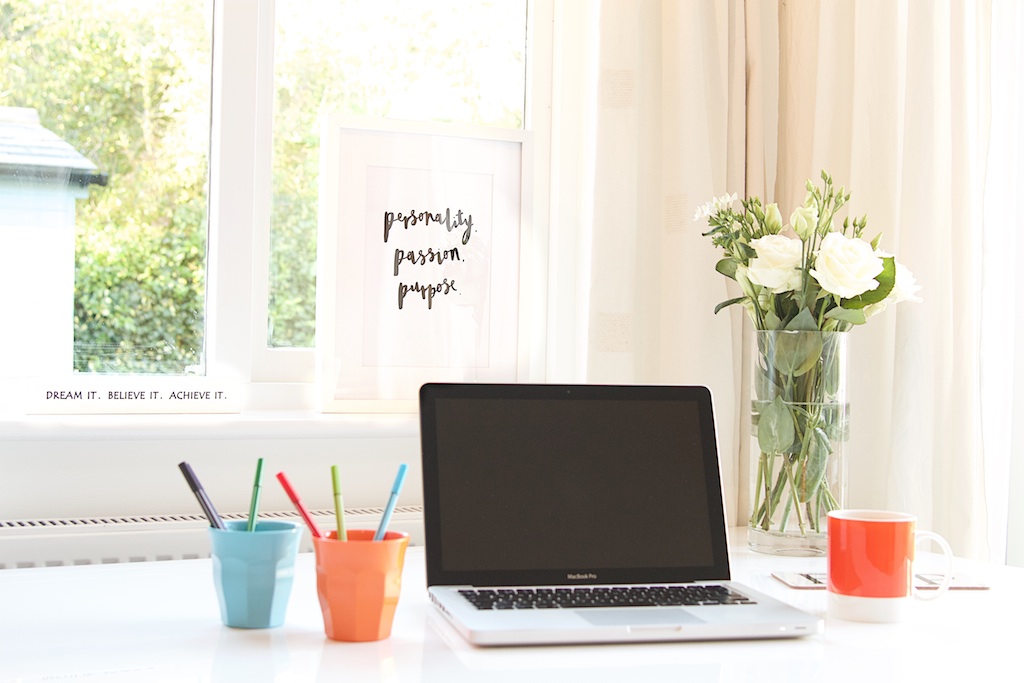 Are you struggling to write something in your business?
Your about page, a series of blog posts, an article or case study? Even your entire website?
You've been putting it off for a while, making all sorts of excuses to yourself. Maybe you've sat down to write but you just couldn't get started. Or perhaps you've written something but you haven't published it yet. All the time you're delaying, you're depriving your audience of the great knowledge you have to share…and your ideal clients are not getting to learn how they could really benefit from working with you.
If only you could just get it written and out there. Well you can!
I can help you to get unstuck and start writing your content in no time with a 60-minute Get Your Story Started session.
Your 1:1 Get Your Story Started session includes:
A power hour of my undivided attention, dedicated to the piece of writing you want to focus on
We'll work through:

Who your audience is
What you want to achieve with your content
What messages you want to get across
A plan to move it forward and get you writing
A timeline for you to complete your writing – checking in with me is extra accountability that makes sure you get it done!

A complimentary copy of my ebook 'How to Stop Wasting Time and Start Writing Great Content'.
How it works
You book a 15-minute intro chat on Skype to tell me:

What piece of writing you want to work on
Where you're getting stuck
What you'd like to get from our session together

You schedule and pay for your Get Your Story started session
I give you some tips you can start working through straightaway
We hold your session at the agreed time
You're all ready to get into action and write your content.
I love Lucy's company name Build Your Brand Story because it does exactly what it says on the tin. She managed to draw out what I needed to say and articulate about my brand, which I'd never really thought about.
Mel Cunningham
Watch the video to find out I how helped Mel to turn several blank pages into fabulous content for her new website.
I needed help understanding how to write something concise, attention grabbing and memorable, which would stand out from the crowd.
Lucy was able to explain how I could have more impact and really helped me speak directly to the heart of the reader. The process of writing one mail seemed to free me up so I could replicate the same process without the same blocks.
I'd definitely recommend Lucy to anyone who is struggling with writing and not achieving their potential. She has great ideas to overcome writer's block and really helpful suggestions to help you improve drafts. Plus she is a great listener – fantastic skill!
Tina Wells
Lucy helped me to write the content on my website.  She demonstrated her experience by using a variety of tools to enable me to articulate what I needed to get written.
She was flexible in how she worked with me, using a variety of coaching and consultancy techniques. I felt motivated and confident and was really pleased to get everything completed in the time schedule we agreed.
Jackie Meek
Lucy helped me by sharing her honest opinion and outlining the action steps and changes that I could apply immediately to my website. The result was mind-blowing. By simply tweaking a few things and replacing or removing some words, Lucy managed to help me to get my message across in alignment with my business mission and who I am.
One thing I admire about Lucy is her ability and easiness to find THE words that perfectly express me, my style, and my thoughts. I found the experience very satisfying. In fact the money I spent on this consulting session was one of my best investments ever.
I would recommend Lucy to people who need to write their brand story or any piece of content to reinforce their brand but are struggling with finding the right words. This is Lucy's zone of genius without any doubt.
Joanna Blein
After months of prevaricating with my website content, I asked Lucy for help and she introduced me to her programme. After a short conversation, she was able to dig into what I was really trying to say and give me some guidance as to how to structure my thoughts – this was the push I needed to get the content written.
I was so impressed with Lucy that I asked her to read and edit my writing, once completed and she helped turn it into informative, client friendly web content. She was instrumental in helping me remove my 'roadblock' and get my much needed website up and running.
Helen Goldberg
Ready to get unstuck and start writing great content?
Get Your Story Started is just £150 (plus VAT). I have a set number of slots available each week, so book early to make sure you don't miss out!
Book your free 15 minute consultation